• Democratic strategist Karl Frisch calls in at 9am ET / 6am PT to talk about the GOP's moves to kill immigration reform
• SiriusXM Insight 121 host Dean Obeidallah calls in at 10am ET / 7am PT to talk about whether all terrorists are Muslim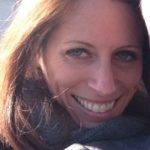 • Health care reform expert Jacki Schechner joins us in the Los Angeles Bureau at 11am ET / 8am PT for "Jacki's Healthcare Corner"
• The FBI has arrested 20 year old Christopher Cornell of Ohio for allegedly plotting an ISIS-inspired attack on the U.S. Capitol, where he hoped to set off a series of bombs aimed at lawmakers, whom he allegedly considered enemies. He then allegedly planned on opening fire on those fleeing the explosions.
• Renewing a push for paid leave for workers, President Barack Obama today will call on Congress, states and cities to pass measures to allow millions of workers to earn up to a week of paid sick time a year, the White House said.
• Four top U.S. Secret Service executives have been removed from their leadership positions. The shake up at the agency follows a string of security lapses over the last year, including an incident in September in which a man jumped over the White House fence and entered the building.
• A pair of Americans yesterday completed what had long been considered the world's most difficult rock climb, using only their hands and feet to conquer a 3,000-foot vertical wall on El Capitan, in Yosemite National Park.