• Karl Frisch of Bullfight Strategies calls in at 9am ET / 6am PT to talk about Gov. Brewer's veto of SB 1062 yesterday
• Lucas Grindley, Editorial Director for "The Advocate", calls in at 10:30am ET / 7:30am PT to talk about big gay news in Arizona and Texas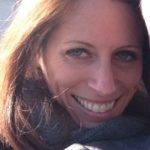 • Health care expert Jacki Schechner joins us in the Los Angeles Bureau at 11am ET / 8am PT for Jacki's Healthcare Corner
• Arizona Gov. Jan Brewer said yesterday she has vetoed a controversial bill that would have allowed businesses to refuse to serve gays on religious grounds. Brewer said she had made her decision after consulting with her lawyers and both opponents and supporters of Senate Bill 1062.
• A federal judge in Texas struck down the state's ban on same-sex marriage on Wednesday, ruling that the laws restricting marriage to a man and a woman violated the United States Constitution.
• House Ways and Means Chairman Dave Camp, R-Mich., unveiled a tax-reform proposal yesterday that includes broad simplifications to the tax code, along with lower rates for higher incomes and surtaxes on certain types of income for the wealthy.
• The first of back-to-back rain storms swept the length of California on Wednesday, canceling flights and threatening floods and deadly landslides.