• Democratic strategist Karl Frisch calls in at 9am ET / 6am PT to talk about continuing inequality in marriage equality states
• Dean Obeidallah of SiriusXM Insight 121 calls in at 10am ET / 7am PT to talk about the existence of Christian terrorists
• Health care reform expert Jacki Schechner calls in at 10:30am ET / 7:30am PT for "Jacki's Healthcare Corner"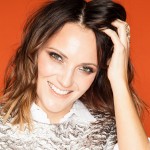 • Comedian Jen Kirkman joins us in the Los Angeles Bureau at 11am ET / 8am PT to hang with us for the hour
• President Obama offered an extended defense of his approach to countering violent extremism yesterday, saying those who've criticized his reluctance to single out the threat specifically posed by Muslim terrorists are in danger of offering extremists the kind of legitimacy they crave.
• "I am my own man," Jeb Bush, former Florida Governor and potential presidential candidate, said yesterday in a speech designed to both introduce the world to his thoughts on foreign policy and differentiate himself from his father and his brother.
• Candles lit up the plaza of the Prescott, Arizona courthouse Wednesday as hundreds gathered to honor the American woman pictured before them who was taken hostage by Islamic State militants. Kayla Mueller's death earlier this month had been confirmed by her family and U.S. officials.