• Karl Frisch of Bullfight Strategies calls in at 9am ET / 6am PT to talk about GOP missteps of the last week
• Sexy Liberal John Fugelsang calls in at 9:30am ET / 6:30am PT to preview Saturday's Phoenix Sexy Liberal Show
• Health care expert Jacki Schechner joins us in the Los Angeles Bureau at 10:30am ET / 7:30am PT to hang for the rest of the show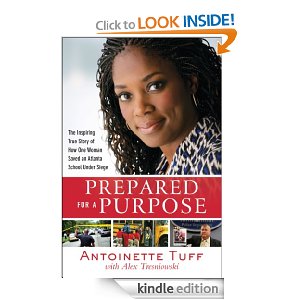 • Georgia school shooting hero Antoinette Tuff calls in at 11am ET / 8am PT to talk about her new book, "Prepared For A Purpose"
• The Senate broke a Ted Cruz-led filibuster and voted Wednesday to avert at least one chronic Washington political crisis for more than a year. It approved a House-passed measure that allows the government to borrow more money to pay its bills through March 2015.
• Sen. Rand Paul said Wednesday he's suing President Barack Obama and top national security officials over the government's sweeping electronic surveillance program made public by intelligence leaker Edward Snowden.
• After four full months of open enrollment, younger Americans are signing up for Obamacare in greater proportions, the Health and Human Services (HHS) Department announced yesterday. Still, as of Feb. 1, just 25 percent of people who have enrolled in a private insurance plan through the new Obamacare marketplaces are between the ages of 18 and 34.