• Karl Frisch, co-founder of Bullfight Strategies, calls in at 9am ET / 6am PT to co-host Right Wing World
• Rep. Peter Welch (D-VT) calls in at 9:30am ET / 6:30am PT to talk about the ongoing fiscal cliff negotiations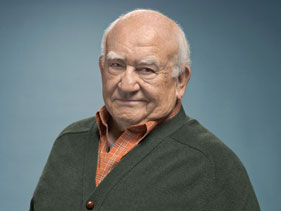 • Actor Ed Asner calls in to talk about his fundraiser for Autism Speaks that gives you the chance to buy custom recorded messages for your voicemail from celebrities like William Shatner and Betty White
• Americans prefer letting tax cuts expire for the country's top earners, as President Barack Obama insists, while support has declined for cutting government services to curb budget deficits, an Associated Press-GfK poll shows.
• Treasury Secretary Timothy Geithner yesterday afternoon said the Obama administration is "absolutely" prepared to go off the looming "fiscal cliff" if Republicans do not agree to raise tax rates on the wealthy.
• The Syrian military is prepared to use chemical weapons against its own people and is awaiting final orders from President Bashar Assad, U.S. officials told NBC News on Wednesday.
• At midnight this morning, marijuana officially became legal in Washington State, and hundreds of gay couples lined up outside the King County courthouse in Seattle to obtain marriage licenses as marriage equality officially became legal.