• Karl Frisch of Bullfight Strategies calls in at 9am ET / 6am PT to talk about Fox News' new battles in the War On Christmas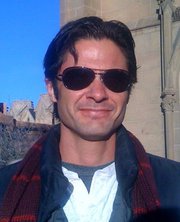 • Bob Cesca of The Daily Banter calls in at 11:30am ET / 8:30am PT to talk about Fox News calling for President Obama's overthrow
• President Barack Obama put a spotlight on rising income inequality in a major economic speech on Wednesday, arguing that the disparity poses a "fundamental threat" to the American dream. President Obama urged Washington to adopt policies to address the economic divide.
• While the politics of the healthcare law and immigration debate play out this week, Rep. Paul Ryan (R-WI) and Sen. Patty Murray (D-WA) are quietly working out the details of a possible two-year long budget agreement to avoid another government shutdown.
• New court documents released Wednesday suggest Toronto Mayor Rob Ford may have offered $5,000 and a car to suspected drug dealers in exchange for a video that appears to show him smoking crack.
• "Fast & Furious" star Paul Walker was killed by impact and fire in a crash that occurred while he was a passenger in a Porsche driven by his friend, according to an autopsy released Wednesday.