• Democratic strategist Karl Frisch calls in at 9am ET / 6am PT to talk about the GOP's actions against immigration reform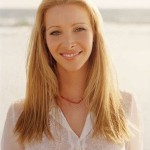 • Actress Lisa Kudrow calls in at 9:50am ET / 6:50am PT to talk about the return of her brilliant HBO series "The Comeback"
• Health care reform expert Jacki Schechner calls in at 10:30am ET / 7:30am PT for "Jacki's Healthcare Corner"
• Comedy duo Frangela joins us in the Los Angeles Bureau at 11am ET / 8am PT to hang with us for the hour
• Protests erupted across the country, with about 40 people arrested in New York City after a grand jury Wednesday declined to indict New York City police officers involved in the death of Eric Garner, who died after those officers placed him in a choke hold.
• Esaw Garner, the widow of Eric Garner, the New York man who died after a police officer put him in a choke hold, said she will never accept an apology from the officer who a grand jury decided not to indict yesterday afternoon.
• Seventeen states, led by Texas Attorney General and Governor-elect Greg Abbott, are suing the Obama administration over the president's recent executive actions on immigration.
• Three more women went public on Wednesday afternoon in Los Angeles accusing Bill Cosby of sexually assaulting them in the '70s and '80s.