• Democratic Strategist Karl Frisch calls in at 9am ET / 6am PT to talk about the thaw in American/Cuban relations
• Syndicated columnist Tina Dupuy calls in at 10am ET / 7am PT to talk about the barbarism of torture
• Health care reform expert Jacki Schechner calls in at 10:30am ET / 7:30am PT for "Jacki's Healthcare Corner"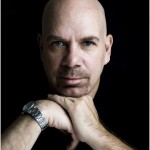 • Comedian Jason Stuart joins us in the Los Angeles Bureau at 11am ET / 8am PT to hang with us for the hour
• Sony Pictures pulled the plug on "The Interview", bowing to threats of potential violence at movie theaters. Sources say that the US government has determined the North Korean government is behind the Sony hack but the U.S. government has not yet publicly named a suspect.
• President Obama announced Wednesday that the United States is taking steps to restore full diplomacy with Cuba, a historic move that will end 50 years of frozen relations with the communist nation.
• Russian President Vladimir Putin vowed Thursday to fix Russia's economic woes within two years, pledging to diversify the gas-dependent economy and persuade businesses to help prop up the collapsing ruble.
• President Obama's approval rating with Latinos has jumped 10 points since he announced a new policy of deportation relief for millions of undocumented immigrants. 57 percent now say they approve of the job that Obama is doing.