• Democratic strategist Karl Frisch calls in at 9am ET / 6am PT to talk about the GOP's continuing calls for impeachment of President Obama
• Filmmaker CC Goldwater calls in at 10am ET / 7am PT to talk about the politics of the 2012 mid-term elections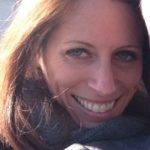 • Health care reform expert Jacki Schechner joins us in the Los Angeles Bureau at 11am ET / 8am PT for "Jacki's Healthcare Corner"
• An Israeli Cabinet minister warned Thursday that Israel will respond if Hamas resumes fire after a temporary truce expires in the Gaza Strip. The statement, along with Hamas' earlier threats, signals that both sides are digging in their positions as negotiations continue in Cairo on a lasting truce.
• Russia on Thursday banned most food imports from the West in retaliation for sanctions over Ukraine — a sweeping move that will cost Western farmers billions of dollars but could also lead to empty shelves in Russian cities.
• The worst outbreak of the deadly Ebola virus in history could actually be much worse than the official death toll reflects. Already, the World Health Organization says 887 people have died, but a top doctor working at the heart of the outbreak in West Africa says many cases are going unreported.