• Political Strategist Karl Frisch calls in at 9am ET / 6am PT to talk about the Far Right's problems with yesterday's March on Washington
• Michael Tomasky of The Daily Beast calls in at 10am ET / 7am PT to talk about the Far Right's fervor to impeach President Obama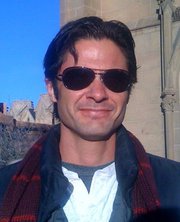 • Bob Cesca of The Daily Banter calls in at 11:30am ET / 8:30am PT to talk about the new enemies of racial equality
• U.S. intelligence officials say intel linking Syrian President Bashar Assad to an alleged chemical weapons attack that killed at least 100 people is no "slam dunk," with questions remaining about who controls some of Syria's chemical weapons and doubts about whether Assad himself ordered the strike.
• President Obama has not yet decided on U.S. action in Syria, where he says his administration has "concluded" President Bashar al Assad used chemical weapons in an attack against civilians last week near Damascus.
• For many among the tens of thousands of Americans who thronged to D.C. to mark the 50th anniversary of the March on Washington, President Obama's challenge to seize the cause of racial equality from the "glorious patriots" of the 1960s struck a deep generational chord.
• Former Army Maj. Nidal Hasan was sentenced to death Wednesday for killing 13 people in a 2009 shooting rampage at Fort Hood, Texas – and the families of several victims said justice had been served for a "coward."