• Karl Frisch, Exec. Director of Allied Progress, calls in at 9am ET / 6am PT to talk about Donald Trump vs. Jorge Ramos
• Health care reform expert Jacki Schechner calls in at 10:30am ET / 7:30am PT for "Jacki's Healthcare Corner"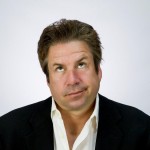 • "Stuttering John" Melendez joins us in the Los Angeles Bureau at 11am ET / 8am PT to hang with us for the hour
• The suspect in the deadly shooting of a Roanoke television reporter and cameraman during a live report Wednesday sent a 23-page document to ABC News in the hours before the crime, saying he was driven by the Charleston church shooting.
• During a campaign press conference in Iowa on Wednesday, Hillary Clinton spoke about the deadly on-air shooting of a reporter and cameraman in Virginia and vowed to address the gun violence problem in America if she is elected president.
• Amid rising speculation that he plans to jump into the 2016 presidential race, Vice President Joe Biden said to Democratic National Committee members Wednesday that he's not sure he has the "emotional fuel" for another political campaign.
• In a speech in Iowa, GOP presidential frontrunner Donald Trump — who has regularly promoted his negotiating skills as a selling point for his presidency — used broken English to briefly impersonate Asian negotiators.