• Political Strategist Karl Frisch calls in at 9am ET / 6am PT to talk about the growing calls for a boycott of the Winter Olympics in Russia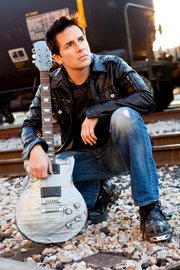 • Sexy Liberal Hal Sparks joins us in the Los Angeles Bureau at 8am ET / 8am PT for a Thursday edition of Humpdays With Hal
• The Egyptian Health Ministry said Thursday that the death toll from clashes between police and supporters of the country's ousted president had risen to 525.
• Investigators seeking the cause of Wednesday's crash of a UPS cargo plane in a field near the Birmingham airport Wednesday were waiting to retrieve the cockpit-voice and flight-data recorders because the tail of the aircraft was still smoldering.
• Private Bradley Manning, convicted of handing state secrets to WikiLeaks, on Wednesday told the sentencing part of his court martial that he was sorry for his actions and for hurting the United States.
• The California Supreme Court unanimously rejected an attempt Wednesday to revive Proposition 8, ending the pending legal challenges over the 2008 ballot initiative that banned same-sex marriage.
• Former Illinois lawmaker Jesse Jackson Jr. was sentenced Wednesday to 30 months in prison after pleading guilty to spending $750,000 in campaign funds on personal items.