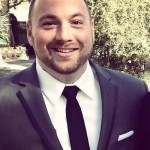 • Democratic Strategist Karl Frisch calls in at 9am ET / 6am PT to talk about the loss of two great Progressives in Hollywood this week
• Filmmaker CC Goldwater calls in at 10am ET / 7am PT to talk about the Dems' changing chances for the 2014 elections
• Health care reform expert Jacki Schechner joins us in the Los Angeles Bureau at 11am ET / 8am PT for Jacki's Healthcare Corner
• Police used tear gas and smoke bombs to repel crowds they say threw Molotov cocktails during another violent night on the streets of a St. Louis suburb in the wake of the weekend shooting of the unarmed 18-year old Michael Brown.
• Israel and Hamas agreed to extend a temporary cease-fire for five days, Egyptian and Palestinian officials said Wednesday, potentially averting renewed violence and permitting the sides to continue to negotiate a substantive deal to end the war in Gaza.
• An American team flew to Iraq's Mount Sinjar on Wednesday to consider possible ways to rescue stranded refugees, but the Pentagon said later it was "far less likely" that the U.S. would try to evacuate the refugees.