• Karl Frisch, Exec. Director of Allied Progress, calls in at 9am ET / 6am PT to talk about Donald Trump's misogyny
• Health care reform expert Jacki Schechner calls in at 10:30am ET / 7:30am PT for "Jacki's Healthcare Corner"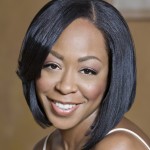 • Actress and activist Tichina Arnold (and her Uncle Joe) joins us in the Los Angeles Bureau at 11am ET / 8am PT
• Bernie Sanders has leapfrogged Hillary Clinton among likely Democratic primary voters in New Hampshire, according to a poll released Wednesday by Franklin Pierce University and the Boston Herald. 44% say their first choice is Sanders, while 37% chose Clinton.
• Former President Jimmy Carter announced Wednesday that he has cancer and that it has spread. The 90-year-old said he will be getting treatment at Emory Healthcare in Atlanta. Mr. Carter has a strong family history of pancreatic cancer. His three siblings and father died from it.
• Two explosions rocked the northern Chinese city of Tianjin late Wednesday, local time, killing dozens of people, according to authorities. At least 44 people were killed, including 12 firefighters, with more than 500 others taken to nearby hospitals.
• Jeb Bush continued his harsh critique of Hillary Clinton and picked up endorsements from Republican Sens. Dean Heller of Nevada and Orrin Hatch of Utah during a campaign stop in Reno on Wednesday.