• Karl Frisch of Bullfight Strategies calls in at 9am ET / 6am PT to talk about GOP shenanigans in DC
• Sexy Liberal John Fugelsang calls in at 10:30am ET / 7:30am PT to talk about his appearance on MSNBC's Hardball last night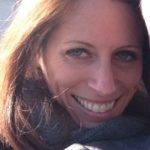 • Health care reform expert Jacki Schechner calls in at 11am ET / 8am PT for "Jacki's Healthcare Corner"
• Bob Cesca of The Daily Banter calls in at 11:30am ET / 8:30am PT to talk about the dangers of Justice Antonin Scalia
• Georgia Gov. Nathan Deal signed into law a wide-ranging bill allowing licensed gun owners to take concealed weapons to more places than ever before, like churches and bars. The new law, however, limits what police can do.
• President Obama warned that the U.S. has prepared a fresh round of sanctions against Russia as a consequence for Moscow's refusal to condemn destabilizing violence in eastern Ukraine. But, he said, there is still time for Russian President Vladimir Putin to change course.
• An Afghan police officer on duty as a guard at a Kabul hospital opened fire Thursday morning on a long-serving American doctor at the facility, killing him and two other U.S. nationals in the attack.