• Democratic strategist Karl Frisch calls in at 9am ET / 6am PT to talk about Hillary vs. the crowded GOP field
• Health care reform expert Jacki Schechner calls in at 10:30am ET / 7:30am PT to talk about growing support for the Affordable Care Act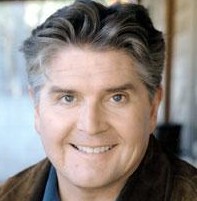 • Voice Deity Jim Ward joins us in the Los Angeles Bureau at 11am ET / 8am PT to hang with us for the hour
• As protesters decrying Freddie Gray's death plan more rallies in Baltimore on Thursday, anger is mounting over a police union's comparison of the protest to a "lynch mob." That comparison drew swift and sharp criticism, given the history of African-Americans being lynched.
• Sen. Marco Rubio leads all GOP presidential hopefuls in a Quinnipiac poll released this morning, capturing some momentum in the weeks after he became the third major Republican to announce his presidential campaign. Rubio garnered 15% support from those polled, while Jeb Bush got 13%.
• An image of Boston Marathon bomber Dzhokhar Tsarnaev giving the middle finger to a surveillance camera three months after the deadly bombing was released by the government yesterday, a day after it was shown to the jurors deciding if Tsarnaev should get the death penalty.
• Presidential candidate Rand Paul's son, William, received a citation for driving under the influence of alcohol this past weekend, according to reports.