• Karl Frisch of Bullfight Strategies calls in at 9am ET / 6am PT to talk about ObamaCare and his appendicitis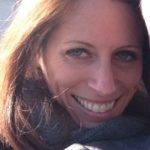 • Health care reform expert Jacki Schechner joins us in the Los Angeles Bureau at 11am ET / 8am PT for "Jacki's Healthcare Corner"
• Russia's President Vladimir Putin on Thursday dismissed claims that Russian special forces are fomenting unrest in eastern Ukraine as "nonsense," but expressed hope for success of four-way talks on settling the crisis.
• The man arrested near the Boston Marathon finish line carrying a backpack containing a rice cooker was sent to a state psychiatric facility for an evaluation Wednesday after an initial court appearance. Kevin "Kayvon" Edson, 25, was sent to Bridgewater State Hospital and ordered held on $100,000 bail.
• The law firm that wrote the Chris Christie-sponsored report clearing the governor of any wrongdoing in the New Jersey bridge scandal made a sizable donation to the Republican Governors Association, which Christie heads, days before the report's release.
• Search crews in the Indian Ocean are awaiting data analysis following a scan by the underwater drone, which completed its first full mission Thursday. Bluefin-21 has now searched a total of 90 square kilometers (34.7 square miles) in its first three trips to the ocean floor.