• Michael Tomasky of "The Daily Beast" calls in at 9:30am ET / 6:30am PT to talk about where GOP ideas go to die
• Health care reform expert Jacki Schechner calls in at 10:30am ET / 7:30am PT for "Jacki's Healthcare Corner"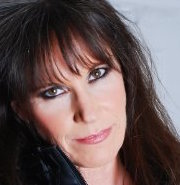 • Podcaster Jody Hamilton joins us in the Los Angeles Bureau at 11am ET / 8am PT for Thotal Throllop Thursday
• The United States military says it was unaware that an aircraft had flown into restricted airspace over D.C. Wednesday and was only alerted of its presence after it landed. Douglas Hughes was arrested after landing his gyrocopter on the West front of the United States Capitol building.
• Chris Christie said he's still relevant to the presidential race and added that Hillary Clinton would have to earn her Dem nomination, in an interview taped on Wednesday. "Mrs. Clinton's going to have to perform so she's going to have to earn the nomination. Nobody is handed these things."
• In a markedly new position, Hillary Clinton is calling gay marriage a right afforded by the Constitution. "Hillary Clinton supports marriage equality and hopes the Supreme Court will come down on the side of same-sex couples being guaranteed that constitutional right," said a Clinton spokeswoman.
• After months of tensions with Congress over a bill giving the legislature a say in the potential Iran nuclear deal, the White House has indicated that the president would be willing to sign the compromise version of the measure.