• The Rude Pundit calls in at 9:30am ET / 7:30am PT to talk about whether sex toys can save Kansas
• Eric Boehlert of Media Matters for America calls in at 10am ET / 7am PT to talk about how the DC press portrays women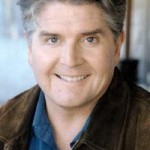 • Voice Deity Jim Ward joins us in the Los Angeles Bureau at 11am ET / 8am PT for Maximum Mookage Mondays
• President Barack Obama admitted Sunday on CBS' "60 Minutes" that the United States underestimated the threat posed by Islamic State fighters in Syria, as US-led coalition warplanes pounded the oil sites that fund the jihadist group.
• At least a dozen people were arrested Sunday night in Ferguson, Missouri as a large crowd gathered in front of the city's police headquarters, St. Louis County Police report. Officers said bottles and rocks were thrown at Ferguson officers.
• A man accused of beheading a woman in Oklahoma will be charged with first-degree murder and assault with a deadly weapon, authorities said. Alton Nolen, a recent convert to Islam, allegedly attacked a woman Thursday at a Vaughan Foods processing plant, soon after he learned he'd lost his job there.
• Former President Bill Clinton and former Secretary of State Hillary Rodham Clinton say they are "blessed, grateful, and so happy" to become grandparents. Their daughter Chelsea gave birth to a daughter Friday night.