• The Rude Pundit calls in at 9:30am ET / 6:30am PT to talk about the sudden resignation of Rep. John Boehner (R-OH)
• Eric Boehlert of Media Matters for America calls in at 10am ET / 7am PT to talk about the media rooting against Dems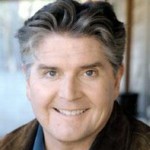 • Voice Deity Jim Ward joins us in the Los Angeles Bureau at 11am ET / 8am PT for "Maximum Mookage Monday"
• Days after abruptly announcing that he would resign from the House, Rep. John Boehner reflected on some of the "unrealistic" promises made by his colleagues. "The Bible says beware of false prophets. And there are people out there spreading noise about how much can get done," Boehner said.
• Pope Francis urged hundreds of thousands of the faithful gathered Sunday for the biggest event of his U.S. visit to be open to "miracles of love," closing out his six-day tour with a message of hope for families, consolation for victims of child sexual abuse and a warning to America's bishops.
• President Barack Obama and the leaders of some of America's closest allies addressed a major United Nations summit on its last day Sunday as Syria's conflict threatens to push the stated topic, global development, onto the sidelines.
• NASA said it will announce Monday that a Mars mystery has been "solved," but did not say what the mystery was, only that it "detail a major science finding."