• The Rude Pundit calls in at 9:30am ET / 6:30am PT to talk about Ebola and President Obama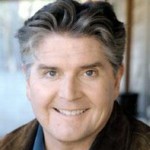 • Voice Deity Jim Ward joins us in the Los Angeles Bureau at 10am ET / 7am PT for Maximum Mookage Mondays
• Eric Boehlert of Media Matters for America calls in at 11am ET / 8am PT to talk about the GOP's use of Ebola Panic
• Ebola fears are beginning to ease for some today as a monitoring period passed for those in Dallas who had close contact with a victim of the disease and after a cruise ship scare ended with the boat returning to port and a lab worker on board testing negative for the virus.
• On Sunday the Pentagon announced that Defense Secretary Chuck Hagel had ordered the formation of a 30-person military support team to assist civilian medical professionals in the U.S. to treat Ebola.
• The U.S. military said Sunday that for the first time it had airdropped weapons, ammunition and medical supplies to Kurdish forces defending the Syrian city of Kobani against ISIS militants.
• Marching onto the campaign trail for the first time this year, President Obama cast Dems' success in this year's midterm elections as a chance to further the policies he's fought for in the White House. "Don't give up now," he said in Illinois yesterday. "Not after we've made this much progress."