• The Rude Pundit calls in at 9:30am ET / 6:30am PT to talk about the horrific mess the House GOP has gotten itself into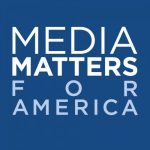 • Eric Boehlert of Media Matters for America calls in at 10am ET / 7am PT to talk about the GOP's one-sided gun "debate"
• Voice Deity Jim Ward joins us in the Los Angeles Bureau at 11am ET / 8am PT for Maximum Mookage Monday
• Just as the House Select Committee on Benghazi readies for Hillary Clinton's testimony this month, a former staffer is coming out with a scathing indictment of the panel, charging its GOP leaders of carrying out a partisan investigation aimed unfairly at the Dem presidential candidate.
• The pressure on House Ways and Means Chairman Paul Ryan to run for speaker reached a fever pitch this weekend, days after front-runner Kevin McCarthy unexpectedly dropped out. Ryan has made it clear he does not want the job.
• Just days before the first Dem candidate debate, Hillary Clinton is ahead of Bernie Sanders by 19 points in the Dem race nationally. 46% would vote for her. Potential candidate Vice President Joe Biden comes in third, with 16% in the CBS poll.
• On "60 Minutes" last night, President Obama said Hillary Clinton's use of personal email was a mistake, but no national security was compromised.