• The Rude Pundit calls in at 9:30am ET / 6:30am PT to talk about the GOP's attitude towards other Americans
• Eric Boehlert of Media Matters for America calls in at 10am ET / 7am PT to talk about the media's predictions for Election Day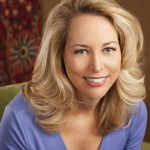 • Former CIA operative Valerie Plame calls in at 10:45am ET / 7:45am PT to talk about her new novel, "Burned"
• In the final days of the 2014 midterm elections, Dems and GOP fanned out across the TV networks and campaign trail to make their final arguments they hope will get voters to the polls. The GOP is focused on convincing voters that a Senate majority will mean an end to gridlock in D.C.
• Kaci Hickox, a nurse who successfully fought Maine's quarantine for health care workers who have treated Ebola patients, says she had no option but to challenge how medical professionals were being treated, but she will respect her town's wishes and avoid crowded places during the incubation period.
• Investigators looking into the fatal crash of Virgin Galactic's SpaceShipTwo rocket plane said that the brakes deployed earlier than expected during a test flight Friday. Seconds later, the futuristic space plane broke apart while traveling at the speed of sound, killing one pilot and injuring another.