• The Rude Pundit calls in at 9:30am ET / 6:30am PT to talk about this weekend's big NRA Convention in Houston
• Eric Boehlert, Senior Fellow at Media Matters for America, calls in at 10am ET / 7am PT to talk about Glenn Beck's competing conspiracy theories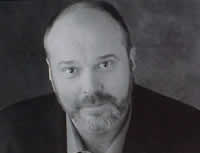 • Actor and comedian Rick Overton joins us for two hours in the Los Angeles Bureau at 10am ET / 7am PT to fill in for Jim Ward
• A funeral director trying to find a cemetery to take the body of Boston Marathon bombing suspect Tamerlan Tsarnaev is going next to the city where Tsarnaev lived, Cambridge, but will run into another obstacle: It doesn't want him.
• Israel sought to persuade Syrian President Bashar al-Assad on Monday that its recent air strikes around Damascus did not aim to weaken him in the face of a more than two-year-old rebellion.
• The National Rifle Association on Sunday wrapped up its first national meeting of members since the high-profile mass shootings last year at a movie theater in Aurora, Colorado, and the Sandy Hook Elementary School in Newtown, Connecticut.
• A bride-to-be celebrating her bachelorette party was among the five people killed when a stretch limousine burst into flames while crossing a San Francisco area bridge, according to reports.