• The Rude Pundit calls in at 9:30am ET / 6:30am PT to talk about the uselessness of Indiana's anti-gay law
• Eric Boehlert of Media Matters For America calls in at 10am ET / 7am PT to talk about how broad Indiana's anti-gay law is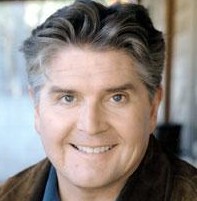 • Voice Deity Jim Ward joins us in the Los Angeles Bureau at 11am ET / 8am PT for Maximum Mookage Mondays
• Indiana's controversial Religious Freedom Restoration Act will not be changing despite critics saying it allows business owners to discriminate against members of the LGBT community, state Gov. Mike Pence said during an exclusive interview on ABC's "This Week."
• Germany's leading newspaper, Die Welt, reported 27-year-old first officer Andreas Lubitz was suffering from a "psychosomatic" illness. The report said police found prescription medication in searches of Lubitz's home. Police have also questioned Lubitz' "female partner" this morning.
• Secretary of State John Kerry's talks with Iran over its nuclear program are intensifying. The deadline for a preliminary deal is Tuesday, but with just 48 hours to go, negotiators say that the talks are at risk of failure unless Iran makes significant concessions.
• The Michigan State Spartans capped an improbable run to the Final Four with an overtime win against Louisville yesterday.