• The Rude Pundit calls in at 9:30am ET / 6:30am PT to talk about Dick Cheney's continuing Iraq press tour
• Eric Boehlert of Media Matters for America calls in at 10am ET / 7am PT to talk about the media's treatment of Hillary Clinton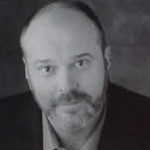 • Comedian and actor Rick Overton joins us in the Los Angeles Bureau at 11am ET / 8am PT to hang with us for the hour
• Confronting the threat of civil war in Iraq, U.S. Secretary of State John Kerry flew to Baghdad on Monday to personally urge the Shiite-led government to give more power to political opponents before a Sunni insurgency seizes more control across the country and sweeps away hopes for lasting peace.
• President Obama, as part of efforts to make the U.S. workplace more accommodating for employees with families, will today direct federal agencies to step up efforts give workers more leeway in determining their schedules.
• Sen. Rand Paul (R-KY) offered some bipartisan backup to President Obama of Iraq Sunday, saying many critics who blame the president for the ferocious Islamist insurgency there, like former Vice President Dick Cheney, should take a look in the mirror.
• The U.S. and Portugal World Cup game last night ended in a 2-2 tie, delivering the U.S. hope for a spot in the second round.