• The Rude Pundit calls in at 9:30am ET / 6:30am PT to talk about the Left's reaction to the NSA Scandal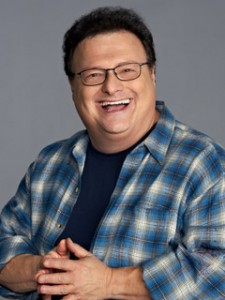 • Actor and comedian Wayne Knight ("Seinfeld") calls in at 9:50am ET / 6:50am PT to talk about his TV Land show, "The Exes"
• Eric Boehlert of Media Matters for America calls in at 10am ET / 7am PT to talk about an unbelievable case of sexism in the Beltway press
• The Guardian says the British eavesdropping agency GCHQ repeatedly hacked into foreign diplomats' phones and emails when the U.K. hosted international conferences, even going so far as to set up a bugged Internet café in an effort to get an edge in high-stakes negotiations.
• Syria's raging civil war was set to top the agenda at the G8 summit in Northern Ireland starting on Monday, with President Obama trying to get Russia's Vladimir Putin, Syria's most powerful ally, to help bring Bashar Assad to the negotiating table.
• President Obama has chosen a high-powered D.C. lawyer with extensive experience in all three branches of the government to be the State Department's special envoy for closing down the military-run prison at the Guantanamo Bay Naval Base in Cuba.
• Firefighters are getting a better handle on the most destructive wildfire ever in Colorado, but they're still struggling against hot spots that could threaten homes that have been spared by the massive blaze.