• Eric Boehlert of Media Matters for America calls in at 10am ET / 7am PT to talk about the media's treatment of Hillary Clinton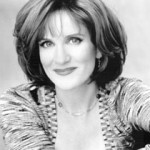 • Comedian Carol Leifer joins us in the Los Angeles Bureau at 11am ET / 8am PT to talk about her new book, "How To Succeed In Business Without Really Crying"
• The Islamic militants who overran cities and towns in Iraq last week posted graphic photos that appeared to show their gunmen massacring scores of captured Iraqi soldiers, while the prime minister vowed Sunday to "liberate every inch" of captured territory.
• Acknowledging that hard-won American gains in Iraq are at risk, President Barack Obama said on Friday that he won't be sending U.S. ground troops back there to battle al-Qaida-inspired extremists but warned he could soon unleash military strikes there.
• House Majority Leader Eric Cantor, R-Va., said Sunday he has "no regrets" and will "remain focused on the mission that I'm about" after a stunning re-election upset this week at the hands of a primary challenger.
• The San Antonio Spurs finished off a dominant run to their fifth NBA championship Sunday night, ending the Heat's two-year title reign with a 104-87 victory that wrapped up the series in five games.
• Radio pioneer Casey Kasem, who rose to fame with the music countown show "American Top 40" has died at 82.