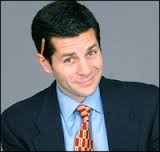 • SiriusXM Insight 121 host Dean Obeidallah joins us in the Los Angeles Bureau at 9am ET / 6am PT for the hour
• Eric Boehlert of Media Matters for America calls in at 10am ET / 7am PT to talk about how the press is treating Bernie Sanders
• Voice Deity Jim Ward joins us in the Los Angeles Bureau at 11am ET / 8am PT for Maximum Mookage Mondays
• The National Security Agency's (NSA) ability to collect the phone records of Americans in bulk expired late last night, despite the Senate having begun a debate to reform the program. The expiration of program will likely be temporary.
• Lindsey Graham will become the ninth Republican to enter the 2016 presidential race today when he announces his candidacy in Central, South Carolina, where he was born 59 years ago.
• Former Maryland Gov. Martin O'Malley launched his bid for the Democratic presidential nomination Saturday with a rally in Baltimore, heavily focusing on economic inequality and American workers.
• Former Speaker Dennis Hastert was paying a former student to keep quiet about allegations of sexual abuse from the time when Hastert was a wrestling coach in Illinois, sources have indicated.
• Joseph Robinette Biden III (known as "Beau"), the former attorney general of Delaware and the son of Vice President Joe Biden, has died of brain cancer. He was 46.