• The Rude Pundit calls in at 9:30am ET / 6:30am PT to talk about the meaning of the Hobby Lobby case
• Eric Boehlert of Media Matters for America calls in at 10am ET / 7am PT to talk about the GOP's utter lack of ideas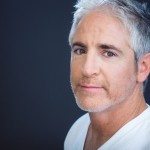 • Carlos Alazraqui joins us in the Los Angeles Bureau at 11am ET / 8am PT for another edition of Coffee With Carlos
• The political battle escalated Sunday over the recent flood of undocumented children at the U.S.-Mexico border, with the GOP blaming President Obama's "failure" to secure the border, and members of both parties faulting the GOP-led blockade of an immigration reform bill that would strengthen border security.
• Sixty-three women and girls kidnapped by Boko Haram last month in Nigeria escaped from their captors and have returned to their burnt village, a security source and a local vigilante fighting the militant group said.
• Video of Oscar Pistorius re-enacting how he says he killed his girlfriend was illegally obtained by the Australian television network that aired it Sunday, a lawyer for the former Olympian said. The network says that isn't so.
• Israel launched a series of air strikes on Gaza early on Monday to quell Hamas rocket fire, and the Islamist group's armed wing said seven of its gunmen were killed, making it the deadliest day for Hamas since a 2012 cross-border war with the Jewish state.