• The Rude Pundit calls in at 9:30am ET / 6:30am PT to talk about Rep. Steve King's comments about immigrants having "cantaloupe calves"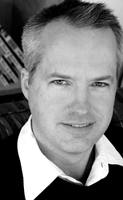 • Eric Boehlert of Media Matters calls in at 11am ET / 8am PT to talk about the GOP's new tactic of denying that racism exists
• Anthony Weiner's campaign manager has quit in the wake of new revelations about the New York City mayoral candidate's online communications with women, according to a spokeswoman.
• There are "zero privacy violations" in the NSA's collection of phone records, House Intelligence Committee Chairman Mike Rogers said yesterday, just days after the chamber narrowly rejected a measure that would have stripped the agency of its authority to collect records in bulk.
• Heading into another budget battle this fall, the number of Americans who say they have been negatively affected by the sequester budget cuts is on the rise, according to the latest NBC News/Wall Street Journal poll.
• Amanda Berry, one of three women held captive in a Cleveland home for a decade, appeared at a public event for the first time since her rescue, a day after her abductor Ariel Castro pleaded guilty in the case.