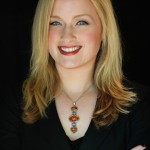 • Syndicated columnist Tina Dupuy calls in at 9:30am ET / 6:30am PT to talk about the Central American kids at the border
• Eric Boehlert of Media Matters for America calls in at 10am ET / 7am PT to talk about the GOP's dreams of taking over the Senate
• Voice Deity Jim Ward joins us in studio at 11am ET / 8am PT to hang with us for the hour
• The Israeli military says it has carried out three airstrikes on Gaza, targeting Hamas rocket launchers and infrastructure in the strip. The strikes broke a relative lull in the fighting at the start of a major Muslim holiday.
• The House and Senate Veterans' Affairs committee chairmen have reached a deal on legislation that will address problems at the Department of Veterans Affairs (VA).. Sen. Bernie Sanders (I-VT) and Rep. Jeff Miller (R-FL) are expected to outline the deal at a news conference today.
• A new CBS News/New York Times poll finds the GOP positioned to take the Senate this year, with a likely 51-49 seat edge if the November election were held right now. The 2 percent margin of error means Dems still have a real possibility to keep the chamber.
• Lightning struck 14 people, killing one, as rare summer thunderstorms swept through Southern California on Sunday, authorities said.