• The Rude Pundit calls in at 9:30am ET / 6:30am PT to talk about the movie theater shooting in his hometown of Lafayette, LA
• Eric Boehlert of Media Matters for America calls in at 10am ET / 7am PT to talk about the media's coverage of the GOP race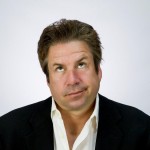 • Stuttering John Melendez joins us in the Los Angeles Bureau at 10:30am ET / 7:30am PT to hang with us for the rest of the show
• Voice Deity Jim Ward joins us in the Los Angeles Bureau at 11am ET / 8am PT for Maximum Mookage Monday
• President Barack Obama told Kenyans on Sunday that their country is at a crossroads and urged them to "choose the path to progress" by continuing to root out corruption, confront terrorism and be more inclusive of women and girls.
• Hillary Clinton announced Sunday that her plans to combat climate change as president include installing more than half a billion solar panels across the U.S. by the end of her first term and generating enough clean renewable energy to power every home in America within 10 years of taking office.
• Bobbi Kristina Brown, the daughter of singers Whitney Houston and Bobby Brown died Sunday at a hospice, her family confirmed, several months after being found unresponsive in a bathtub.