• The Rude Pundit calls in at 9:30am ET / 6:30am PT to talk about Hobby Lobby, science, and you
• Eric Boehlert of Media Matters for America calls in at 10am ET / 7am PT to talk about more troubles for Chris Christie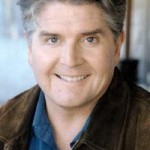 • Voice Deity Jim Ward joins us in the Los Angles Bureau to hang out for the 11am ET / 8am PT hour
• As Congress reconvenes this week focused on dealing with President Obama's $3.7 billion request to handle the influx of unaccompanied children streaming across the U.S.-Mexico border, Republican lawmakers are already signaling they won't just write a "blank check".
• Rockets were fired from Lebanon into Israel Monday, officials said, marking the second time in recent days that missiles have been fired from the neighboring country. The Israel Defense Forces said it "immediately responded with artillery fire towards the source of fire." There were no reports of injuries.
• President Barack Obama will be making a major push this week to urge Congress to continue funding the Highway Trust Fund and avoid a transportation crisis.
• A quarter of a million German soccer fans reacted with unbridled joy, mixed with shock Sunday when Mario Goetze struck late in extra-time for Germany to win the World Cup with a 1-0 victory over Argentina.