• The Rude Pundit calls in at 9:30am ET / 6:30am PT to talk about Paula Deen, SCOTUS' marriage equality rulings, and TX Gov. Rick Perry sucking on things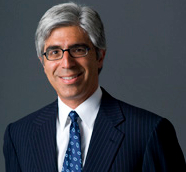 • Ted Boutrous, attorney arguing against Prop. 8 at the Supreme Court, calls in at 11am ET / 8am PT to talk about last week's marriage equality victories
• An elite crew of firefighters trained to battle the nation's fiercest wildfires was overtaken by an out-of-control blaze in Arizona, killing 19 members as they tried to protect themselves from the flames under fire-resistant shields.
• Supreme Court Justice Anthony Kennedy has denied a request from Proposition 8 supporters in California to halt the issuance of same-sex marriage licenses in the nation's most populous state. Kennedy turned away the request on Sunday with no additional comment.
• In a speech in Cape Town, South Africa, President Obama saluted the progress that has "rippled across the African continent" in recent decades and encouraged Africa's young people to continue pushing forward in pursuit of a brighter future.
• The second week of testimony in the trial of suspected murderer George Zimmerman is scheduled to launch today in a Florida courtroom. Several key witnesses testified last week, one of whom said he believes Trayvon Martin was on top of Zimmerman moments before the fatal gunshot.