• The Rude Pundit calls in at 9:30am ET / 6:30am PT to talk about the recent and upcoming (again!) talks regarding the fiscal cliff
• Eric Boehlert, Senior Fellow at Media Matters for America, calls in at 10am ET / 7am PT to co-host Right Wing World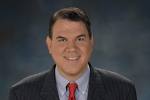 • Rep. Alan Grayson (D-FL) calls in at 10:30am ET / 7:30am PT to talk about his triumphant return to Congress
• Several GOP senators voiced their concerns yesterday about President Obama's expected nomination of former GOP Sen. Chuck Hagel for defense secretary over past statements the former Nebraska lawmaker made about Israel and gay rights–hinting Hagel's confirmation would not come without a fight.
• Struggling for the upper hand in the next round of debt talks, Republicans and Democrats this weekend drew lines in the sand they said they'd never cross when it comes to the U.S. debt limit.
• Secretary of State Hillary Clinton will resume her official duties today, five days after being released from a hospital for treatment of a blood clot, the State Department said on Sunday.
• President Obama today will nominate John Brennan as his next director of the Central Intelligence Agency. Brennan, a 25-year CIA veteran, currently serves as Obama's top counterterrorism adviser.