• The Rude Pundit calls in at 9:30am ET / 6:30am PT to give us his rude wishes for the new year
• Eric Boehlert of Media Matters for America calls in at 10am ET / 7am PT to talk about media shenanigans in the new year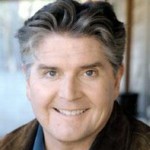 • Voice Deity Jim Ward joins us in the Los Angeles Bureau at 11am ET / 8am PT for Maximum Mookage Mondays
• Republicans continued circling the wagons on Sunday around embattled House Majority Whip Steve Scalise (R-LA) who came under fire this week after it was reported that he spoke at a white supremacist gathering in 2002.
• Over the weekend, a handful of conservative members of the House announced they would not support Boehner for House Speaker, and Reps. Ted Yoho (R-FL) and Louie Gohmert (R-TX) have said they might make a run to unseat Boehner.
• Thousands of New York police officers turned their backs Sunday as they watched Mayor Bill de Blasio eulogize an officer shot dead with his partner, repeating a stinging display of scorn for the mayor despite entreaties from the police commissioner not to do so.
• TV host and former Arkansas Gov. Mike Huckabee has left his Fox News talk show as he considers whether to seek the Republican nomination for president, a decision he expects to reach in the spring.