• The Rude Pundit calls in at 9:30am ET / 6:30am PT to talk about SCOTUS and marriage equality
• Eric Boehlert of Media Matters for America calls in at 10am ET / 7am PT to talk about Mitt Romney's run for president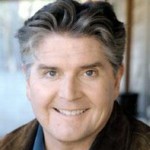 • Voice Deity Jim Ward joins us in the Los Angeles Bureau at 11am ET / 8am PT for Maximum Mookage Mondays
• Senior White House officials say President Obama will use his state of the union tomorrow to float several new economic ideas, including tax hikes on capital gains and wealthy inheritances, and new fees on the largest financial firms to pay for more middle class-friendly tax credits and cuts.
• Former Massachusetts Gov. Mitt Romney acknowledged Friday that he is once again considering running for the Republican presidential nomination, declaring that the country is in worse shape on both the domestic and foreign fronts since President Obama took office.
• Shots were fired from a car passing by Vice President Joe Biden's house in Wilmington, DE Saturday night while Biden and his wife were out, but federal sources said today there is no clear indication the vice president's home was targeted.
• The New England Patriots and the Seattle Seahawks won the AFC and NFC championships yesterday and will meet in the Super Bowl on February 1st in Glendale, AZ.