• The Rude Pundit calls in at 9:30am ET / 6:30am PT to talk about what the terrorist attacks in France have brought us
• Eric Boehlert of Media Matters for America calls in at 10am ET / 7am PT to talk about the NYPD's slowdown during a terrorist alert
• John Fugelsang, host of "Tell Me Everything" on SiriusXM Insight 121, calls in at 10:30am ET / 7:30am PT to tell us about today's debut of his show.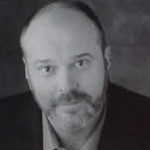 • Comedian Rick Overton joins us in the Los Angeles Bureau at 11am ET / 8am PT to hang with us for the hour
• Around 3 million people joined with world leaders to fill Paris streets Sunday in a rally for unity that was the largest demonstration in French history. More marched in cities around the country and the world to repudiate a three-day terror spree around the French capital that killed 17.
• Divers have retrieved one of the black boxes from AirAsia Flight 8501 that crashed into the Java Sea two weeks ago, officials said. The plane's flight data recorder was pulled from the water Monday and will be analyzed by authorities.
• "Boyhood" and "The Grand Budapest Hotel" took home the top movie honors at the 2015 Golden Globes last night. Showtime's "The Affair" and Amazon's "Transparent" took home the top television honors.