• The Rude Pundit calls in at 9:30am ET / 6:30am PT to talk about the Right's reaction to President Obama's Christian terrorism comments
• Eric Boehlert of Media Matters for America calls in at 10am ET / 7am PT to talk about Fox News' tasteless exploitation of the ISIS video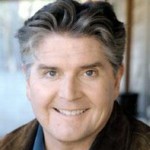 • Voice Deity Jim Ward joins us in the Los Angeles Bureau at 11am ET / 8am PT for Maximum Mookage Mondays
• The parents of 26-year-old American Kayla Mueller who has been held hostage for more than a year by ISIS extremists were clinging to hope Sunday that their daughter is alive, having yet to receive information confirming otherwise. ISIS claims she was killed in a Jordanian airstrike last week.
• President Obama and German Chancellor Angela Merkel are trying for a public display of unity despite a potential split over arming Ukrainian fighters to better battle Russian-backed separatists. Germany and France want a summit meeting, and the U.S. won't be at the table.
• Alabama was set to become the 37th state with marriage equality this morning, but the state's Chief Justice last night sent a letter to probate judges ordering them to refuse to issue same-sex marriage licenses.
• Beck took on the Beygency and won the Album of the Year award at the Grammys last night for "Morning Phase." He beat Beyoncé's "Beyonce," Sam Smith's "In the Lonely Hour," Ed Sheeran's "X" and Pharrell Williams' "Girl" for the honor.