• The Rude Pundit calls in at 9:30am ET / 6:30am PT to talk about the immense hypocrisy of Joe The Plumber
• Eric Boehlert of Media Matters for America calls in at 10am ET / 7am PT to talk about how Fox News' Benghazi smears aren't working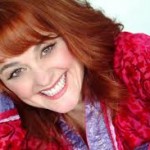 • Actress and comedian Julie Brown joins us in the Los Angeles Bureau at 11am ET / 8am PT to tell us what she's up to next
• Ukraine's acting government issued a warrant Monday for the arrest of President Viktor Yanukovych, last seen in the pro-Russian Black Sea peninsula of Crimea, accusing him of mass murder of protesters who stood up for months against his rule.
• National Security Advisor Susan Rice said Sunday that she doesn't regret blaming the September 2012 attack a U.S. facility in Benghazi, Libya, on a spontaneous protest against an anti-Islamic video when she first spoke publicly about the attack.
• Jason Collins signed a 10-day contract with the Brooklyn Nets yesterday morning and played 10 scoreless minutes with two rebounds and five fouls in the Nets' 108-102 victory last night to become the first openly gay athlete to play in a major American sport.
• Russia celebrated 17 days of sport-driven global unity in Sochi on Sunday night with a farewell show that hands off the Winter Games to their next host, Pyeongchang in South Korea.