• The Rude Pundit calls in at 9:30am ET / 6:30am PT to talk about Rudy Giuliani and President Obama's love for America
• Eric Boehlert of Media Matters for America calls in at 10am ET / 7am PT to talk about the GOP's strange obsessions about President Obama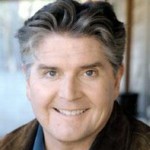 • Voice Deity Jim Ward joins us in the Los Angeles Bureau at 11am ET / 8am PT for Maximum Mookage Mondays
• The Mall of America in Minnesota, one of the largest malls in the United States, has heightened security after a video claiming to be posted online by a al-Shabab, a Somali militant group affiliated with al Qaeda, called for attacks against the mall.
• Homeland Security Secretary Jeh Johnson said that former New York City Mayor Rudy Giuliani's comments on President Obama's patriotism are "not helpful" and "unfortunate."
• Eric Engberg, a retired CBS correspondent who was working with O'Reilly in Buenos at the time of the Falklands War, accused the Fox News host yesterday of embellishing his war reporting experience in Buenos Aires. He says the scene there was less dangerous than O'Reilly lets on.
• "Birdman" won Best Picture at last night's 87th annual Oscars ceremony. Eddie Redmayne won Best Actor for his role of Stephen Hawking in "The Theory of Everything" and Julianne Moore won for her role as a professor diagnosed with early-onset Alzheimer's disease in "Still Alice".