• The Rude Pundit calls in at 9:30am ET / 6:30am PT to talk about why the state of Alabama sucks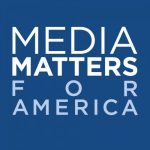 • Eric Boehlert of Media Matters for America calls in at 10am ET / 7am PT to talk about the cratering GOP field for 2016
• Voice Deity Jim Ward joins us in the Los Angeles Bureau at 11am ET / 8am PT for Maximum Mookage Mondays
• Egypt has launched airstrikes against Islamic State of Iraq and Syria (ISIS) targets in Libya after the extremist group released a grisly video purporting to show the beheading of several Coptic Christians it had held hostage for weeks.
• Danish police say that they have arrested two men suspected of helping the gunman who carried out two shooting attacks over the weekend in Copenhagen. The gunman was killed in a gun battle with a SWAT team early Sunday.
• In a funding spat that could shut down the Department of Homeland Security, House GOP-ers don't appear to be backing down. When asked if he was "prepared" for the DHS to run out of financing, House Speaker John Boehner responded: "Certainly. The House has acted. We've done our job."
• Audiences were more than curious to check out the big-screen adaptation of "Fifty Shades of Grey" this weekend. The erotic R-rated drama sizzled in its debut, earning an estimated $81.7 million from 3,646 theaters in its first three days, setting Valentine's and Presidents' Day weekend records.