• The Rude Pundit calls in at 9:30am ET / 6:30am PT to talk about the buffoonery of the Family Research Council, and George W. Bush's strange 2nd career in art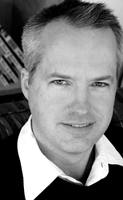 • Eric Boehlert, Senior Fellow at Media Matters for America, calls in at 10am ET / 7am PT to co-host Right Wing World
• Republican Senator Lindsey Graham on Sunday threatened to block votes on President Barack Obama's nominees for CIA director and defense secretary until the administration gives more information about the deadly attack on the U.S. consulate in Benghazi, Libya.
• President Barack Obama will describe his plan for spurring the economy in his State of the Union address on Tuesday, offering proposals for investments in infrastructure, manufacturing, clean energy and education, a senior administration official said on Saturday.
• Pope Benedict on Monday said he would resign on Feb 28 because he no longer had the strength to fulfill the duties of his office. He will be the first pope to resign the post in over 500 years.
• Gotye won Record of the Year at last night's Grammy Awards for his song "Somebody That I Used to Know." Fun. landed two of the other top awards: Song of the Year for "We Are Young" and Best New Artist. Album of the Year went to British folk-rockers Mumford & Sons for their album "Babel."