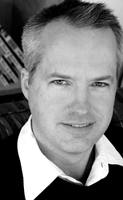 • Eric Boehlert of Media Matters for America calls in at 10am ET / 7am PT to talk about rich Fox News pundits lecturing "lazy" workers
• The Rude Pundit calls in at 11:30am ET / 8:30am PT to talk about the meaning of the Jobs Report that came out on Friday
• In an assertion of same-sex marriage rights, Attorney General Eric Holder is applying a landmark Supreme Court ruling to the Justice Department, announcing Saturday that same-sex spouses cannot be compelled to testify against each other, should be eligible to file for bankruptcy jointly and are entitled to the same rights and privileges as federal prison inmates in opposite-sex marriages.
• President Obama on Friday signed a five-year farm bill into law, marking the hard-fought legislative accomplishment with eight Democratic members of Congress by his side.
• Missouri football All-American Michael Sam says he is gay, and the defensive end could become the first openly homosexual player in the NFL. Sam said he came out to all his teammates and coaches at Missouri in August. "I am an openly, proud gay man," he said.
• The first weekend of the Winter Olympics in Sochi brought us moments of humor and technical problems from the Opening Ceremony, a skater's reaction that went viral and the sparkling debut of a sport where "stoked" and "dude" are part of a winning news conference.