• The Rude Pundit calls in at 9:30am ET / 6:30am PT to talk about reactions to the Eric Garner choke hold decision
• Eric Boehlert of Media Matters for America calls in at 10am ET / 7am PT to tell us why it's nothing but good news for President Obama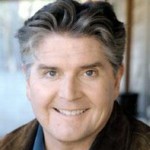 • Voice Deity Jim Ward joins us in the Los Angeles Bureau at 11am ET / 8am PT for Maximum Mookage Mondays
• Raucous demonstrations hit Berkeley, California's streets for a second straight night last night as protesters angered by police killings in Missouri and New York clashed with officers, vandalized businesses and even fought with each other, officials said.
• Attorney General Eric Holder and The Department of Justice are announcing today new limits on racial profiling, and the department's hope is that other law enforcement agencies will follow the example.
• Al Qaeda captors who were holding American Luke Somers and a South African man hostage in Yemen may have been alerted simply by a dog when Navy Seals attempted to rescue the two, U.S. officials said Sunday. Somers and the other hostage were killed in the raid.
• U.S. embassies around the world are bracing for a potentially explosive report about to be released that details what the CIA did to terror suspects in the days after the Sept. 11 terror attacks, and the fear is that its release could threaten American lives.