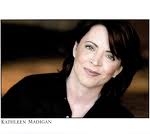 • Comedian Kathleen Madigan joins us in studio at 9am ET / 6am PT for all three hours today
• The Rude Pundit calls in at 9:30am ET / 6:30am PT to talk about the NSA and what it means for the Embassy closures this weekend
• Eric Boehlert of Media Matters for America calls in at 10am ET / 7am PT to talk about the media's role in the GOP's desired government shutdown
• Rep. Adam Schiff of the House Intelligence Committee calls in at 11:30am ET / 8:30am PT to talk about this weekend's major terror threat
• The United States extended embassy closures by a week in the Middle East and Africa as a precaution on Sunday after an al Qaeda threat that U.S. lawmakers said was the most serious in years.
• Capping a legislative work period more noted for what it failed to pass than for what it completed, the House voted for the 40th time on Friday to repeal ObamaCare before heading home for a five week recess. The legislation faces virtually no chance of advancing in the Senate.
• A driver was held on suspicion of murder after a car plowed through Los Angeles' popular Venice Beach boardwalk, killing a young Italian woman in the U.S. for her honeymoon and injuring 11 other people, authorities said Sunday.