• The Rude Pundit calls in at 9:30am ET / 6:30am PT to talk about the popularity of Donald Trump's lies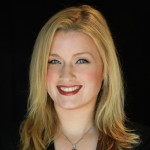 • Syndicated columnist Tina Dupuy calls in at 10am ET / 7am PT to talk about why we should stop calling the GOP race a "Clown Car"
• Voice Deity Jim Ward joins us in the Los Angeles Bureau at 11am ET / 8am PT for "Maximum Mookage Monday"
• Vice President Joe Biden met privately with Massachusetts Sen. Elizabeth Warren at his Washington, D.C., residence Saturday. Biden's meeting with the prominent Dem is the strongest sign yet that the vice president is becoming more serious as he considers a potential bid for the White House in 2016.
• French President Francois Hollande presented three young Americans with the prestigious French Legion of Honor on Monday for their quick reaction to a lone-wolf terrorist attack on an Amsterdam to Paris high-speed train Friday that likely saved many lives.
• Senate Minority Leader Harry Reid, D-Nevada announced his support for the Iran nuclear deal Sunday and promised to do "everything in my power to ensure that it stands."
• World stocks and oil prices are plunging today as a global sell off accelerats on worries about the health of China's huge economy.