• The Rude Pundit calls in at 9:30am ET / 6:30am PT to talk about the events in Ferguson, Missouri
• Eric Boehlert of Media Matters for America calls in at 10am ET / 7am PT to talk about Texas governor Rick Perry's indictment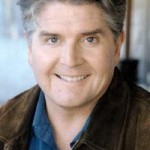 • Voice Deity Jim Ward joins us in the Los Angeles Bureau at 11am ET / 8am PT for Maximum Mookage Mondays
• Missouri Gov. Jay Nixon has called out the National Guard after another night of trouble in Ferguson, Missouri. Police used tear gas to clear protesters off the streets late Sunday, a week after demonstrations over the fatal shooting of unarmed black teenager Michael Brown by a white police officer filled the St. Louis suburb with angry, defiant crowds.
• Iraqi state television reported Monday that Iraqi national and Kurdish "peshmerga" forces had retaken the key Mosul dam from Sunni militants of the Islamic State of Iraq and Syria (ISIS), but the fighting didn't appear to be over.
• Texas Gov. Rick Perry on Sunday defended the veto that led a grand jury to indict him on two felony counts of abuse of power, noting that even some Democrats have questioned the move by prosecutors.
• Israeli and Palestinian negotiators in Egypt-mediated Gaza truce talks have hardened their positions today ahead of the expiration of a five-day cease-fire.