• The Rude Pundit calls in at 9:30am ET / 6:30am PT to talk about how poorly the Far Right is treating Jimmy Carter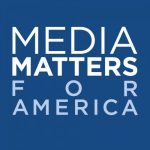 • Eric Boehlert of Media Matters for America calls in at 10am ET / 7am PT to talk about the media's lopsided treatment of the GOP candidates
• Voice Deity Jim Ward joins us in the Los Angeles Bureau at 11am ET / 8am PT for "Maximum Mookage Monday"
• Yesterday, Donald Trump's campaign released its first official position paper, a three-pronged plan to reform the legal immigration system should he make it to the White House. Trump reiterated his intention to build a wall across the southern border and to have Mexico pay for that wall.
• Ohio Gov. John Kasich will be endorsed by Alabama Gov. Robert Bentley, sources have confirmed. The Republican's presidential campaign has been hinting at a major announcement in Alabama, and he's stumping for support in the South Monday.
• A trio of Republican establishment favorites — Jeb Bush, Scott Walker and Marco Rubio — are all losing ground in the party's 2016 presidential field, a new Fox News poll shows. Donald Trump, meanwhile, continues to dominate the race — earning 25% support nationally.
• Julian Bond, a lifelong civil rights leader and former board chairman of the NAACP, has died. He was 75.